No Matter Where You Are, Find A Business Near You
Supporting local stores not only revitalizes the Sacramento community but also ensures diversity and personalization in your shopping choices. Opting for local purchases in Sacramento, California has a direct positive impact on you. With LocalStores Directory, our mission is to bridge the gap between local stores and the Sacramento community. If you own a store in Sacramento, we can help steer more shoppers to your store and online presence. For those aspiring for a digital makeover, we also offer tailored website designs. Check out our
Local Store Resource page
for insights on growing your business.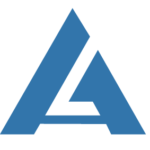 Alpha Accident Lawyers
📍 1201 J St #337, Sacramento, CA 95814
alphaaccidentlawyers.com
Alpha Accident Lawyers is a top-rated personal injury law firm that specializes in accident cases. Their team of experienced attorneys has a 99% success rate and offers free consultations. They handle a variety of personal injury cases, including car accidents, truck accidents, motorcycle accidents, pedestrian accidents, bicycle accidents, Uber/Lyft accidents, serious injury accidents, and wrongful death cases. The firm operates in multiple locations in Arizona, California, Colorado, Nevada, Texas, and Washington. Alpha Accident Lawyers is known for providing premium legal representation to injured victims and has recovered millions in verdicts and settlements. They offer 24/7 availability and work on a contingency basis, meaning they only charge fees if they win the case.