No Matter Where You Are, Find A Business Near You
Supporting local stores not only revitalizes the Los Angeles community but also ensures diversity and personalization in your shopping choices. Opting for local purchases in Los Angeles, California has a direct positive impact on you. With LocalStores Directory, our mission is to bridge the gap between local stores and the Los Angeles community. If you own a store in Los Angeles, we can help steer more shoppers to your store and online presence. For those aspiring for a digital makeover, we also offer tailored website designs. Check out our
Local Store Resource page
for insights on growing your business.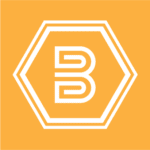 Bee Techy
📍 1601 Vine St, Los Angeles, CA 90028
beetechy.com
✅ LocalStores Directory Trusted Business
Bee Techy is a top digital agency located in Los Angeles that specializes in providing business technology and web development services. They offer a wide range of services including software development, website design, mobile app development, SaaS design and development, artificial intelligence development, and more. Whether you have an idea that you'd like to plan for, are in business and growing, or ready to launch a new product, Bee Techy has plenty of options to suit your needs. They follow a step-by-step process that includes design and planning, development and testing, and deploying and supporting the final product. The agency has received positive feedback from clients for their exceptional understanding of their vision, timely delivery, and ongoing support. With Bee Techy's expertise and innovative approach, they can help businesses of all sizes turn their ideas into reality using cutting-edge technology. Contact Bee Techy for a free consultation to discuss your specific needs and goals.