No Matter Where You Are, Find A Business Near You
Supporting local stores not only revitalizes the Fort Collins community but also ensures diversity and personalization in your shopping choices. Opting for local purchases in Fort Collins, Colorado has a direct positive impact on you. With LocalStores Directory, our mission is to bridge the gap between local stores and the Fort Collins community. If you own a store in Fort Collins, we can help steer more shoppers to your store and online presence. For those aspiring for a digital makeover, we also offer tailored website designs. Check out our
Local Store Resource page
for insights on growing your business.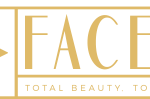 Facetté Medical Spa
📍 1100 Haxton Dr, Fort Collins, CO 80525
facettemedicalspa.com
✅ LocalStores Directory Trusted Business
Facetté is a leading medical spa and hair salon located in Fort Collins. With over 20 years of experience, they offer a comprehensive range of services to enhance both beauty and wellness. Their medical spa services include laser and skin rejuvenation, injectable treatments such as Botox and dermal fillers, skincare treatments like chemical peels and microdermabrasion, CoolSculpting for non-surgical fat reduction, LED therapy for pain relief and improved circulation, and hormone replacement therapy for optimal well-being.
In addition to their medical spa offerings, Facetté also has a dedicated hair salon that provides customized hair color services, hair extensions, haircuts for both men and women, and various styling options. Their team of professionals is highly skilled and committed to delivering exceptional results.
Whether you're looking to revitalize your skin, enhance your appearance with injectables, achieve your desired body contouring goals, or transform your hairstyle, Facetté can cater to your needs. Visit their website to explore their services in more detail and schedule an appointment for a truly indulgent experience.