No Matter Where You Are, Find A Business Near You
Supporting local stores not only revitalizes the Elk Grove Village community but also ensures diversity and personalization in your shopping choices. Opting for local purchases in Elk Grove Village, Illinois has a direct positive impact on you. With LocalStores Directory, our mission is to bridge the gap between local stores and the Elk Grove Village community. If you own a store in Elk Grove Village, we can help steer more shoppers to your store and online presence. For those aspiring for a digital makeover, we also offer tailored website designs. Check out our
Local Store Resource page
for insights on growing your business.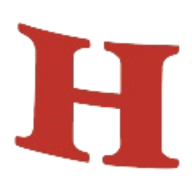 Hollander International Storage & Moving
📍 1751 Pratt Blvd, Elk Grove Village, IL 60007
chicagomover.com
Hollander professional movers Chicago is a reputable moving and storage company offering affordable moving services. With over 130 years of experience, they are one of the top-rated Mayflower agents in Chicago. They provide a range of services including residential and commercial moving, long distance moving, employee relocation, international moving, and logistics services. Their team of professional movers ensures a smooth and efficient moving process and their commitment to customer service has earned them a loyal customer base. Whether you're moving locally or internationally, Hollander Chicago Movers can help make your move stress-free.